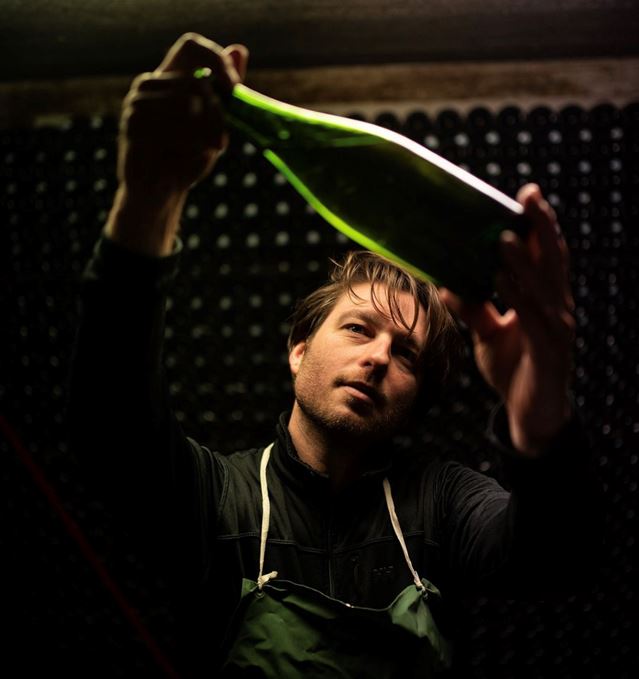 Their goal is "to do everything so our cuvées perfectly express the qualities of this clayey limestone soil". In 2003, Alexandre started to
work for the estate and has made a huge impact on the way they produce their wines.
With the introduction of oak barrels, 100% Meunier cuvées, and single plot vintages they have gone from strength to strength. As a member of the Special Club, their cuvées are recognized for their commitment to biodiversity and respect for the terroir, which is highlighted throughout the range and their current organic conversion.
Alexandre proudly states his daring mission "I decided to take up a new challenge: to restore its glory to Meunier". The 100% Meunier and 100% Meunier Rose are a testament to Alex's work in the vineyard and the cellar and showcase just what is possible with what used to be deemed as the 'third' grape variety in Champagne.