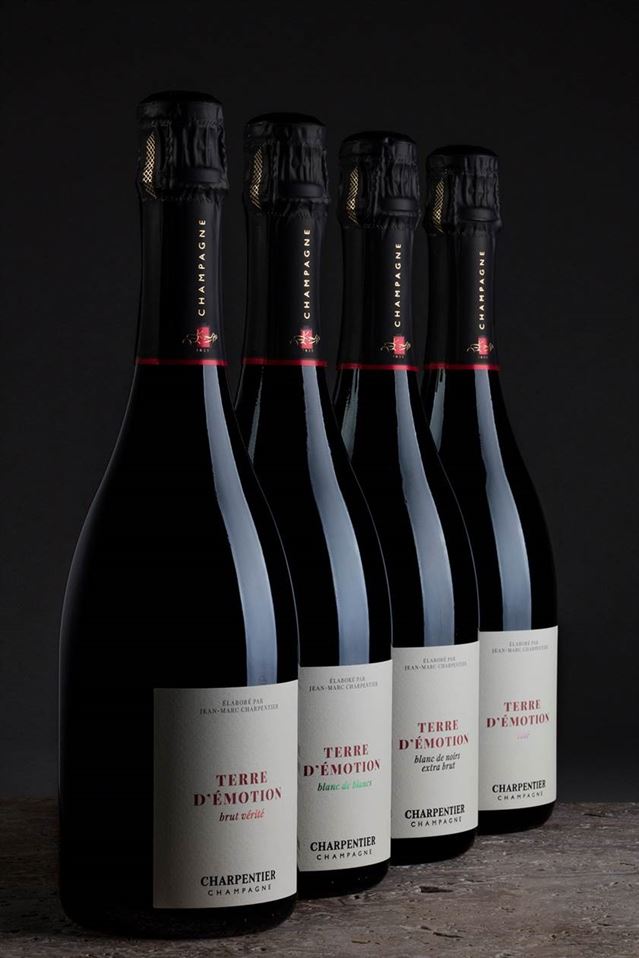 Champagne Charpentier is a 24 ha vineyard in the Marne Valley since 1855 and Jean-Marc Charpentier is the 8th generation.
When he started in 1989, he gave the domain a new impulse, putting in place new methods of crops that respect the soil and the environment while giving himself the technical resources to vinify in the best conditions.
The vineyard has just achieved his organic conversion but Jean-Marc applies biodynamic methods since 2009. We elaborate 2 styles of Champagnes: TERRE D'ÉMOTION opens the doors to a whole new world of Champagne. These wines are parcel selections vinified in barrel, with a long ageing, coming only from our organic grapes.
What characterizes them is their depth, their distinction, and their purity. TRADITION offers wines typical from the Marne Valley. The fruit expression of the Pinot Meunier. Our Tradition Brut NV is 36 months aged minimum and our Vintage 2015 a special treat.