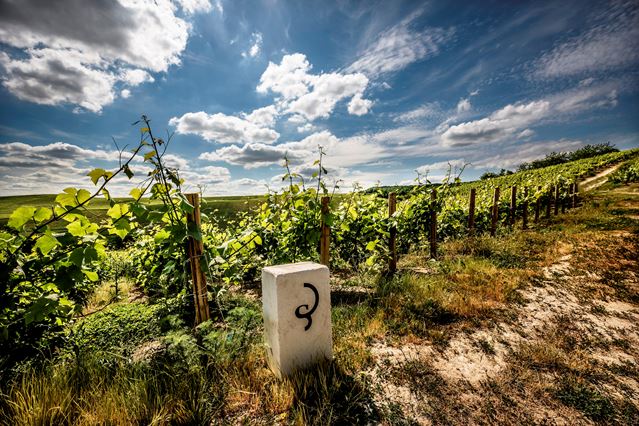 The history of Champagne Billecart-Salmon began in the early 19th century, in the village of Mareuil-sur-Aÿ, near Epernay. It was here in 1818 that husband and wife, Nicolas François Billecart and Elisabeth Salmon, founded their own Champagne House with Louis Salmon, Elisabeth's brother.
Today, the 7th generation of the family, Mathieu Roland-Billecart, head the House with Antoine, Deputy General Manager in charge of export, with the support of Jean and François Roland-Billecart.
To maintain the quality of its champagnes, the House pays special attention to the selection of the very best grapes. The excellence of its champagnes rests, above all, on the knowledge of those who rigorously select from vineyards of more than 300 hectares divided between over 40 different Champagne crus. Grapes used for winemaking come from a radius of 20km around Epernay, where the great wines of Pinot Noir, Chardonnay and Pinot Meunier from the Montagne de Reims, Côte des Blancs and the Vallée de la Marne are to be found. Our chai of more than 400 small casks allows the wines to be skilfully enhanced through vinification in oak. In a perpetual quest for excellence, the House has recently equipped itself with a chai containing 24 large casks. The bottles themselves are then laid to rest in the original chalk cellars dating back from the 17th and 19th centuries.
The iconic Brut Rosé is at the heart of the House and is the cuvée which put Billecart-Salmon on the map. The secrets surrounding its creation and vinification methods date back to the origins of the House. A subtle and sensual blended rosé, this cuvée boasts attractive flavours of red fruit and citrus zest.