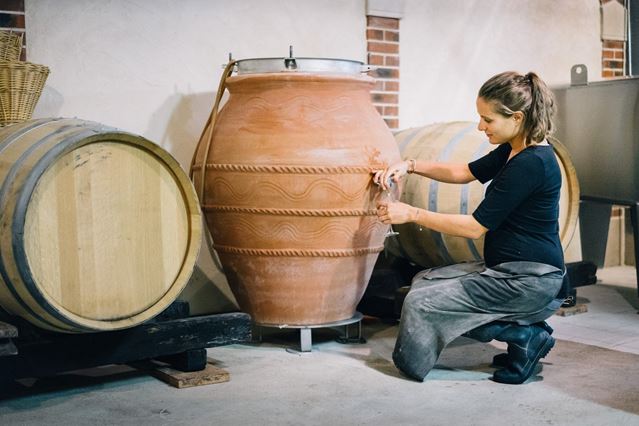 The 7-hectare estate is now looked after by granddaughter, Sophie, winemaker, and her husband Franck Moussie. The plots are mainly limestone and clay-limestone soils with Campanian chalk. Chemical fertilizers, herbicides or pesticides are not used and they are HVE certified.
When it comes to the wine making nothing is fixed, everything is interpretation: they work on each plot, each vintage on a case-by-case basis and adapt their intervention to the vine cycle or in the winery to showcase its expression. They still use an old 'coquard' press, which they say works perfectly!
Guy Mea is a hidden secret. In addition to making their own champagnes they sell juice to Pol Roger (Cuvee Winston Churchil), Louis Roderer and Gosset.
Guy Mea Cuvee L'Assemblage NV