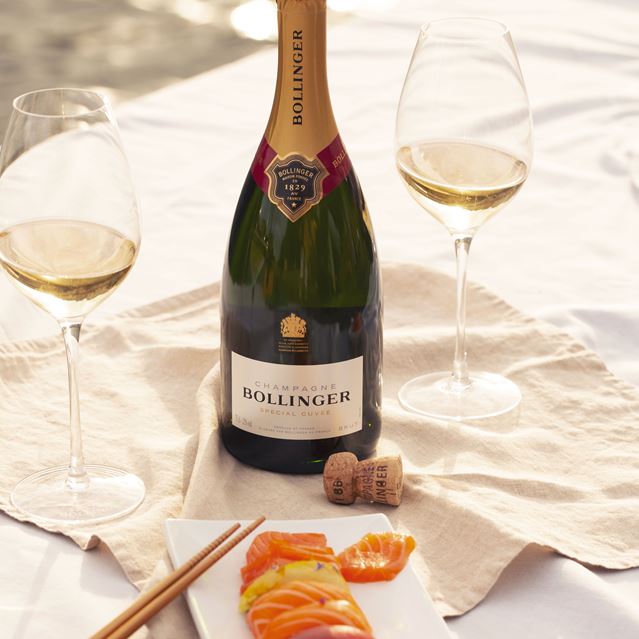 Champagne Bollinger was established in 1829 by Jacques Bollinger and, to this day, is still family-owned.
A family atmosphere pervades over the Bollinger House, one of the last family and independent houses in Champagne. The House's 179 hectares are planted with 85% of Grand Cru and Premier Cru vines. Bollinger is one of a very few champagne Houses to produce the majority of their own grapes for their blends.
Pinot Noir represents 60% of the House's vineyard, a complex and powerful grape which gives the wines remarkable structure. Bollinger built its reputation by glorifying this grape variety. All Bollinger wines are aged in the cellars for two to three times longer than required by the Appellation regulations, the old barrels that produce micro-oxygenation of the wines are the secret to Bollinger's excellent ageing capacity.
The cellars house the treasured Bollinger wines, including a matchless collection of over 700,000 magnums of reserve wines, poised and ready to be blended into the House's masterstroke of consistency; Bollinger Special Cuvée.
Sustainability and organic principles are key to the House's philosophy, with Bollinger being the first Champagne House to be awarded the Haute Valeur Environmentale Certification.