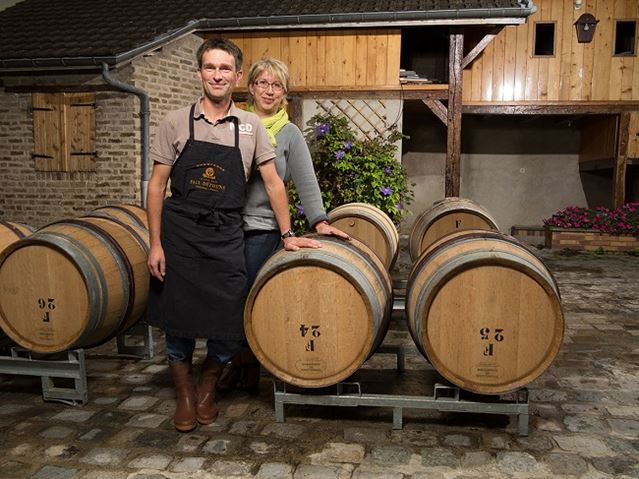 This immaculate 7-hectare domaine goes from strength to strength. They have just completed extensive building works, which include new cellars, and completely renovated their cuverie.
Pierre and Sophie Déthune are friends of the Fournys and this Ambonnay domaine is amongst the loveliest and best cared for in the whole of Champagne. For example, in 1999 Pierre Déthune wanted to start producing sustainable energy and five years later the winery, a pioneer in the Champagne region, was equipped with 54 sq.m of photovoltaic panels. Thanks to this installation, the winery now produces 20% of its electricity consumption. It also reduces its water consumption by 20% by collecting rain water.
The Déthunes started as growers in the early 1800s and began to make their own Champagne in the 1930s. The vineyards are planted in the ratio of 70% Pinot Noir to 30% Chardonnay and are farmed on organic principles - and hold the highest level HEV (High Environmental Value) certificate for sustainable viticulture. The Champagnes are vinified in a mix of stainless steel cuves, foudres and 205 litre barrels, the oak all being sourced from local forests.
Their wines are deep, rich and full, but with lovely freshness and elegance. They also put the date of disgorging on the back of each bottle, which is never less than three years prior to release, which again underlines their attention to detail.
Paul Dethune Grand Cru Blanc de Noirs NV