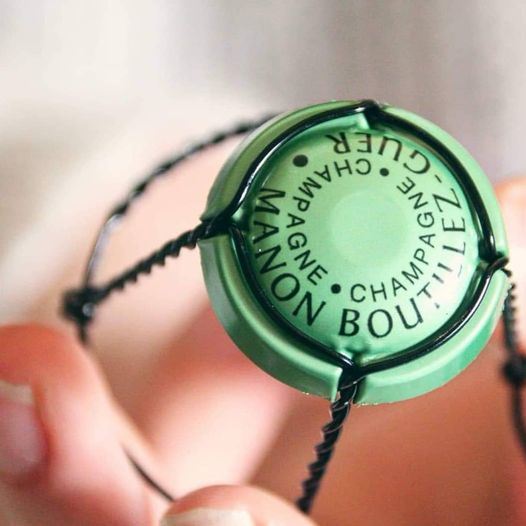 Champagne Manon Boutillez-Guer is located in Villers-Marmery, a village classified as Premier Cru in the heart of the Montagne de Reims. For more than 5 centuries, generation after generation, the Boutillez family have managed the property according to a traditional approach but with a far-sighted vision of the future.
The Domaine has obtained "Haute Valeur Environnementale" and "Viticulture Durable en Champagne" certifications and it promotes sustainable viticulture practices at all stages of production.
Manon Boutillez is a young passionate winemaker aged just 27 years old. Soon after leaving school she trained to be a nurse but returned to help at every harvest as well as tasting for her Father Marc's wine blending.
When Marc decided to plan his retirement around 2017 Manon left her job as a nurse and enrolled at the Avize wine school in 2018.
She was the winner in the "Jeunes Talents du Champagne 2021" for the Chardonnay category. The competition promotes creative wine professionals who show remarkable know-how.
Perpetuating her family's know-how as a "récoltant-manipulant", Manon Boutillez manages her 5.25-hectares of vineyard, planted almost exclusively with Chardonnay, applying organic farming principles combined with biodynamic practices to respect the terroir.