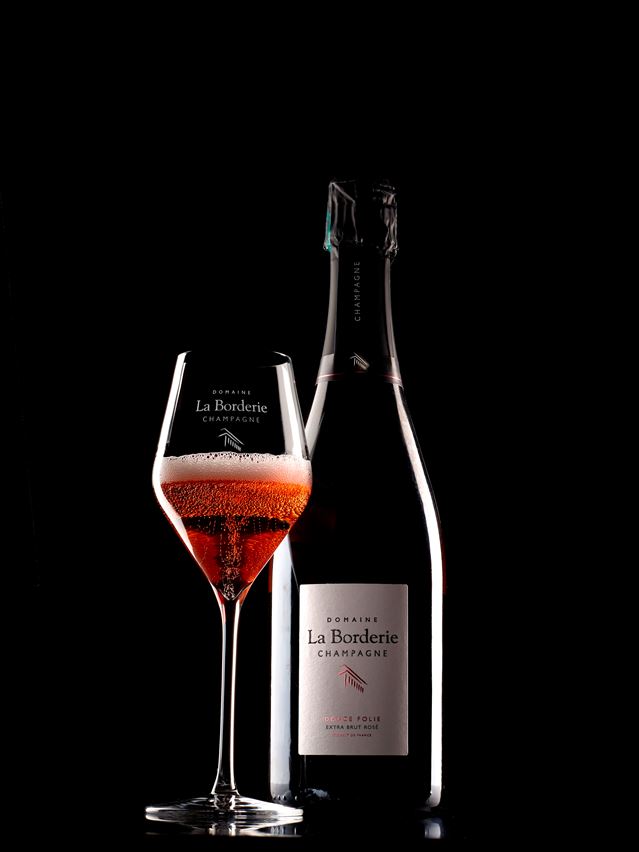 Comforted from a very young age by respect for nature and the effervescence of the Champagne region, Marie and Simon, two of the five Normand children, have decided to continue the adventure in the setting that their parents built and entrusted to them in 2013:Domaine La Borderie and its lush eleven-hectare vineyard.
The transition between the founders of the domain and their children was smooth, forged around the ambition to produce harvests that reflect the terroir and express the personality of the winemakers. The sensitivity and wisdom of the parents, the enthusiasm and expertise of Marie and Simon, acquired within the family home and elsewhere – in France and abroad – are the foundations of Domaine La Borderie's success.
Marie is the oldest. She was a young children's educator before resuming a training in viticulture, oenology and farm management. As a young mother, she settled here in 2013 with her husband Rodolphe, quickly joined by her brother Simon.
Thirty years-old Simon had also left to pursue a completely different career. His aspirations, studies and internships led him to the professional sector of nature protection and management.
However, his attachment to the family vineyard was stronger. He returned quite soon to flourish in the Auboise land. After a year of working in the vineyards and taking courses in viticulture and oenology, he went on to complete a BTS in viti-oeno in Beaune.
Soon the path of apprenticeship led him to become skilled in the trade at Bouchard Père et Fils in Burgundy (2009-2011). Marked by his Burgundian influences as much as by some fine references from the Champagne region, he returned to the family domain convinced that he and his sister would be able to work together on a sustainable project based on the plot selection work initiated in the vineyards by his parents.
Domaine La Borderie – Douce Folie Extra Brut Rosé