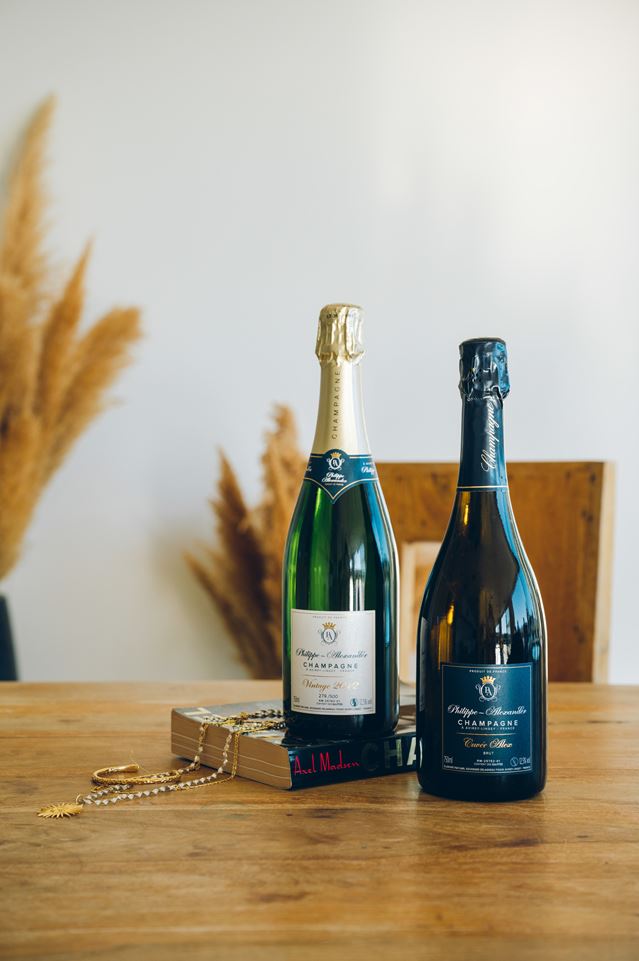 Philippe-Alexander Champagnes' come from a vast area dedicated to viticulture.
Our estate has vast parcels of vines that extend over 13Ha. We grow our vines to produce quality champagne through unique grape varieties. Our vineyard extends over a land rich in chalky sediments and superficial layers of clay and limestone. Our partners are responsible and committed winemakers.
We are devoted to sustainable development by promoting sustainable viticulture. We have obtained environmental certifications, which prove our involvement in promoting biodiversity. Indeed, our production processes respect the imposed standards, ranging from the cultivation of the vine to the vat. We limit sulfite use and exclude all inputs harmful to health from the production line. During harvest periods, we traditionally harvest our fruits by hand, using modern transport vehicles to transport them to our press.
Philippe Alexander Brut 2016

Philippe-Alexander Cuvee 'R'

Blanc de Blancs