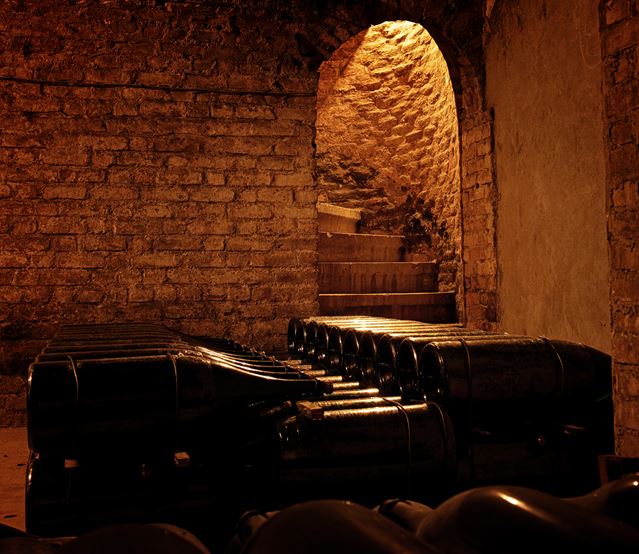 Founded in 1947 and established in Reims, Palmer & Co distinguishes itself through the grands terroirs of the Montagne de Reims, where all its vineyards are classified as Premier or Grand Cru.
The Palmer & Co wines mature in a maze of deep chalky galleries, remaining in contact with the lees for at least four years for Palmer Brut Reserve, six to eight years for the vintage cuvees and up to ten years or more for magnums and larger format bottles. Highly regarded for their excellence and elegance, the Palmer & Co cuvees are regularly distinguished in major international wine competitions and endorsed by Champagne experts.

Champagne Palmer is heavily committed to sustainable wine growing, following an exhaustive and demanding action plan, from soil and vine nutrition, soil maintenance, treatment of the vines, sustainable protection of the vineyards and waste management.