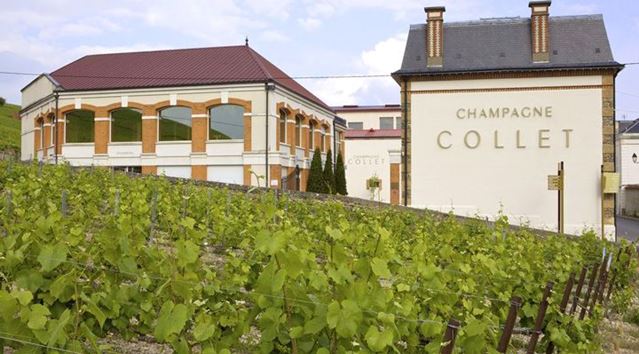 Since 1921, Maison Collet has been creating distinctive champagnes that appeal to a clientele of demanding wine connoisseurs in search of authentic, elegant and refined champagnes.
Established in Aÿ, in the heart of the Champagne region, Maison Collet is the oldest Champagne cooperative using primarily Premier and Grand Crus in its wines in order to reflect the diversity of the Champagne terroirs. Champagne Collet is a gastronomic wine and every cuvée has been created to complement various fine dining and fine drinking experiences, whether served as an aperitif or paired with the most sophisticated of dishes.
The Art Deco-inspired visual identity reflects the spirit of the "Roaring Twenties" that lives on at Maison Collet today and reflects its rich heritage. The elegant transparency of the Champagne Collet labels gives the brand a contemporary feel and is an expression of the brand's sincerity and taste for innovation. This design universe has been applied to all the Champagne House's creations, from the champagnes' packaging, gift boxes and cases.