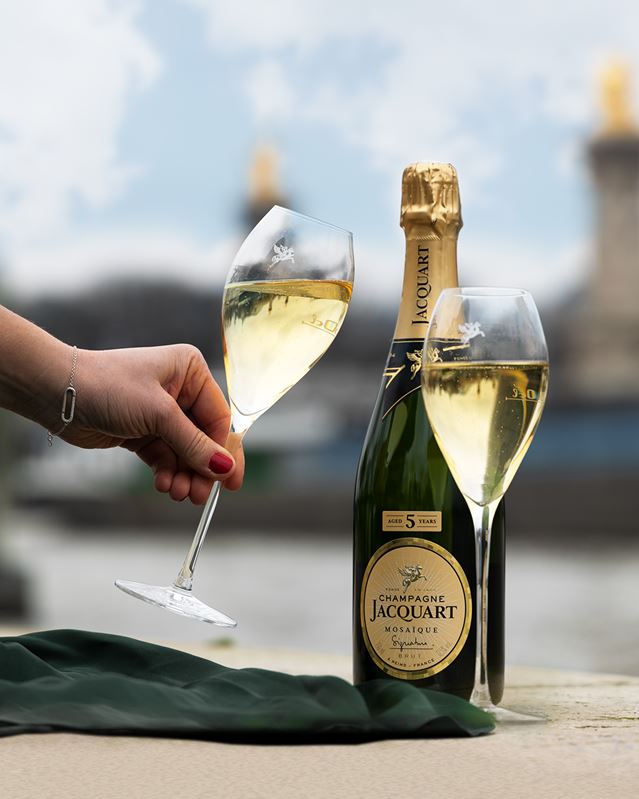 A young house : Founded in 1964, Champagne Jacquart is a mosaic of talents, wines and terroirs.
It is the extraordinary adventure of a group of winegrowers who work every day on the construction of the House's future.
A diverse range of plots, emphasis on Chardonnay in our blends, and extended ageing of our wines imbue them with a contemporary style that is upright, graceful and refined. The excellence of our savoir-faire promotes our free-spirited approach and joyful, colourful vision of life.
Our mission is to turn small everyday pleasures into unforgettable moments for sharing and creating emotion.
The blend: Champagne Jacquart selects grapes from a mosaic of 300 ha spread over more than 60 crus. The choice of vineyards and wines is guided by our knowledge of the sites best suited to our style. We only select the juice from the finest part of the fruit, the cuvee, to guarantee the freshness of our wines.
Our Mosaïque label matures slowly in our cellars for over 3 years, much longer than the minimum requirement of 15 months for Champagne. Our blends come into their own and our bubbles gain refinement.